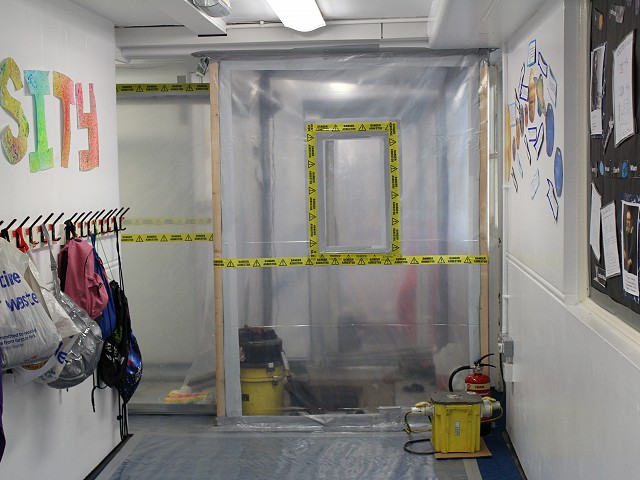 During the half-term holidays, e4 carried out works within the sub floor voids (underground) of the E-Act Pathways academy around the whole quadrant of the school. Asbestos insulation debris and residues were identified on walls, floors and pipe work so our job was to remove these, and undertake an environmental clean of the entire area.
Our men entered the areas through hatches into the under croft and works were carried out within fully controlled, airtight enclosures with 3-stage airlocks and bag-locks to ensure no cross-contamination occurs. Our men worked hard throughout the week to complete a full clean of all areas, which was then passed off by an independent UKAS accredited analyst (read more about this here).
The school was still operational to the staff when needed, entryways were kept accessible and all corridors we covered in polythene to ensure it was kept clean whilst we were working. e4 completed the job in time for the school to fully re-open on the Monday morning as planned.