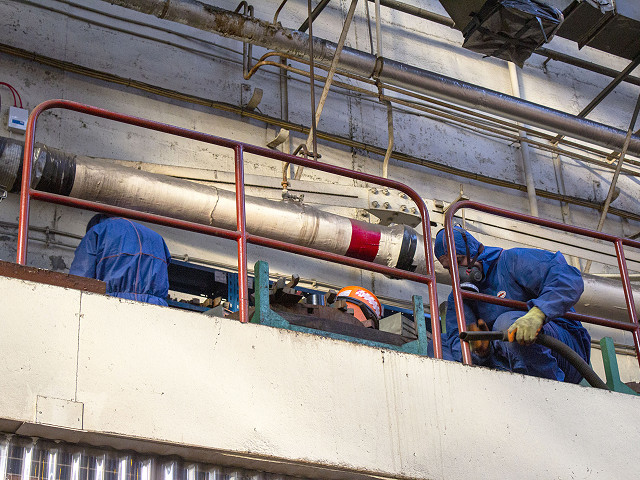 Wondering what the difference is between licensed and non-licensed asbestos removal? Did you also know there is a notifiable non-licensed category? If all of this is confusing, please read on to find out what it all means.
LICENSED REMOVAL
If works are notifiable to the Health & Safety Executive this will be subject to a 14-day notification period plus planning time, with a starting date usually 3 weeks from issuing an order for us to complete works.
This means the asbestos containing material is of a higher risk and only licensed asbestos removal contractors are able to complete these works. These works need to be fully compliant to ensure exposure levels are controlled and follow strict Health & Safety Executive guidelines.
Common examples of licensed removals include any form of Asbestos Insulation Board, Loose fill insulation, Sprayed Coatings and any potential disturbance of Pipe Lagging.
(an example of Licensed removal can be seen here…
Licensed asbestos removal needs full RPE, PPE for all employees to ensure protection, read about this here…
NON-LICENSED REMOVAL
If works are non-notifiable, we can often fit your works in within a couple of weeks of first contact, as there is no need to inform the HSE and these works normally require less planning time and have a shorter running duration. Non-licensed works carry a lower risk of exposure and are only on non-friable materials.
Common non-licensed works include asbestos cement, floor tiles, textured decorative coating, encapsulation of good-condition ACM's and removing loose debris of asbestos. Non-licensed works include the safe management of asbestos that is not being fully removed.
Notifiable Non-Licensed
In some cases the removals would be non-licensed but notifiable, is if the work area is of a large scale (e.g. large quantities of textured coating removal), or if the asbestos is in poor condition (e.g. asbestos cement sheeting that is badly broken). You do not need to be a licensed contractor to carry out these works, but you need to ensure appropraite control measures are in place and notify the local council.
For full guidance, always head to the HSE website.